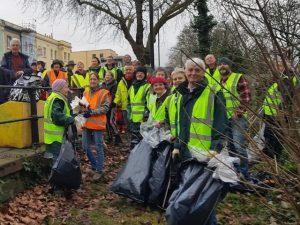 Saturday 16th October 2021 at 10am
We invite you to join a riverbank clean-up on Saturday morning 16th October. Our regular litter picking sessions along the banks of the New Cut have been very well supported by FrANC members in the past and made a significant improvement to the riverbanks and other land adjacent to the New Cut. It will be good to meet in person again.
Gloves and pickers are provided for you and the usual invitation to members will be sent out a bit nearer the time.